How to subscribe:
1. You need to register in our website. 
2. You will received an email for your confirmation.
3. You will be then redirected for an on-line payment: (Click on "Check Out as a Guest" for Credit/Debit card transactions)
4. We Accept the following cards: Maestro/MasterCard/Visa/Visa Debit/Discover/American Express
(Our online payment is secure since we are connected with PayPal)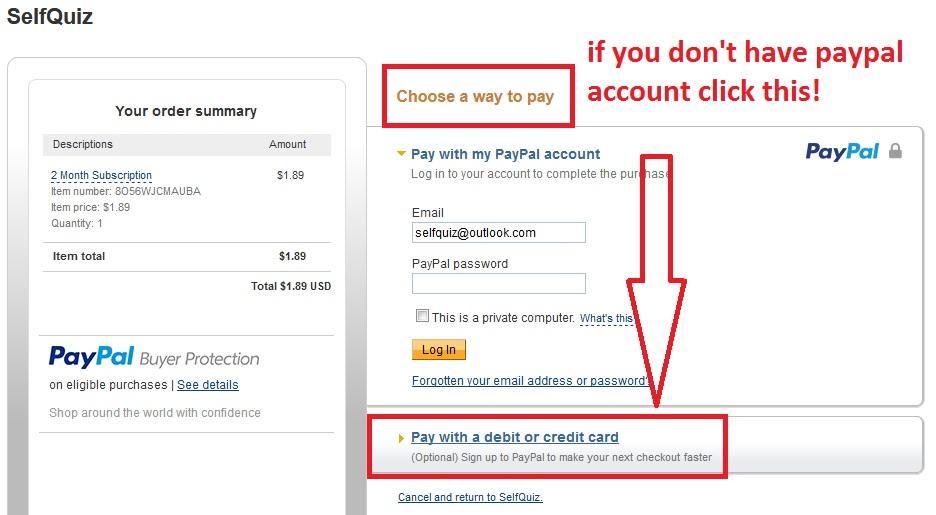 OR this screen below.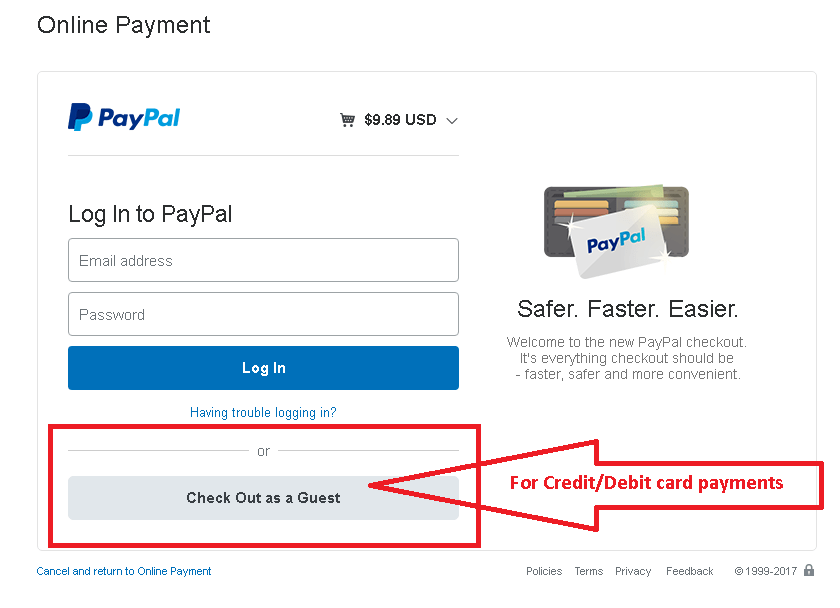 5. Once payment is completed; You may now start our quiz online. 
Accepted all major cards:
Can I get a refund on my subscription?

No, we don't issue refunds on subscriptions. All content can be evaluated without subscribing and access to benefits is instant, so it doesn't matter if you only used your subscription for a week or a day. If you have more question and clarifications pleas email us.